Araneomorphae of Las Pozas Xilitla
---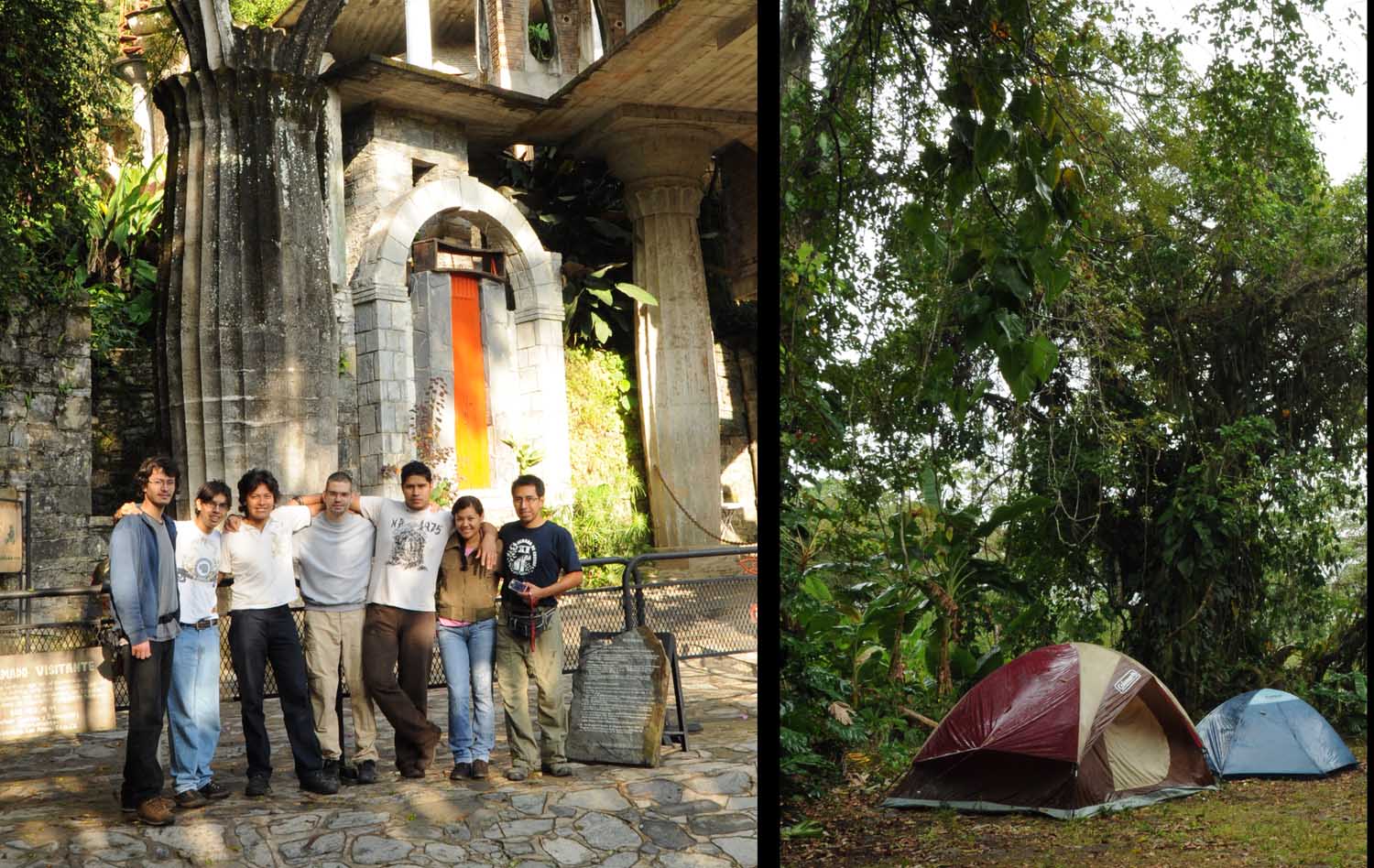 Dr. Fernando Alvarez Padilla
---
Welcome
Las Pozas spider inventory morphospecies pages include 2,233 images for 205 morphospecies of Araneomorphae spiders collected in four expeditions from 2011 to 2012. Locality data: Mexico San Luis Potosi, Xilitla City, Las Pozas, Plot 1ha. central coordinates 21.39722 -98.99389, 662 m. 2011-2012. Leg. Lab. Aracnologia FC-UNAM.
All specimens were collected inside one hectare plot of a 25-35 year old remnant tropical forest. This plot was traced inside an ecoturistic and artistic development known as Las Pozas near The City of Xilitla. Sampling protocols followed (Coddington et al 1991, 1996, 2009; Scharff et al 2003; Sörensen et al. 2002). For more information about these methods and sampling protocol go to the references at the Biodiversity main page.
If you need more information regarding this project, please download this paper
Rivera-Quiroz F. Garcilazo-Cruz U. Alvarez-Padilla F. 2016. Spider cyberdiversity (Araneae: Araneomorphae) in an ecoturistic tropical forest fragment in Xilitla, Mexico. Revista Mexicana de Biodiversidad 87, 1023-1032.
following this link to the Revista Mexicana de Biodiversidad.
Click here to download the faunistic data base in Excel format
Paper Erratum
Appendix 1. The names Eutichuridae and Prodidomeidae are inverted.
Phoroncidia sp01 = Chthonos sp01.
Acanthoctenus spiniger sp01 = Acanthoctenus sp01.
Ctenus sp01 = Ctenidae sp01.
We would like to thank Pablo Pantoja for the Chthonos and Nicolas Hazzi for the Ctenidae species correct identification.
---
Acknowledgments
We would like to thank The Xilitla Foundation and the directive of the Ecoturistic and Artistic Park 'Las Pozas' for allowing collecting these spiders. Also we would like to thank all the Arachnologist that helped with the identification process (mentioned in each species page) and all the Facultad de Ciencias students that participated in the inventory: Uriel Garcilazo Cruz, Francisco Andrés Rivera Quiroz, Miguel Hernández Patricio, Francisco Javier Salgueiro Sepulveda, Diana Elena Alvarez Martínez, Rigel Sebastián González Contreras and Omar Caballero. Funding was provided by CONACYT-SNI. Grants for Undergraduate Students provided by UNAM-DGAPA-PAPIIT project IN213612 and the Lake Side Fund through the CAS.
Picture caption: Left Omar, Andrés, Uriel, Fernando, Rigel, Diana and Miguel.
Send your comments and identifications to this email: fap@ciencias.unam.mx